ANESTHESIA ERRORS ATTORNEY IN ALASKA
Seek Representation from an Anchorage Anesthesia Malpractice Lawyer
Every year in the United States, millions of surgeries happen that require anesthesia in order to sedate the patient and prevent them from feeling any pain during the procedure. However, when complications occur, it can result in serious injury and even death.
At the Law Offices of David Henderson, I am dedicated to helping my clients recover the compensation necessary to recover from their injuries. With 20+ years of legal experience, I possess the extensive knowledge of the Alaskan legal system and how the courts operate in order to successfully navigate any complications your case may encounter.
Schedule your free consultation here.
Types of Errors
Anesthesia refers to a temporary, medically induced state which causes the inability to feel pain and consciously respond. Doctors, nurses, anesthesiologists, and other medical staff have a responsibility to make sure their patients do not suffer any further harm while under their care. However, mistakes continue to persist, mainly due to negligence or lack of training and experience.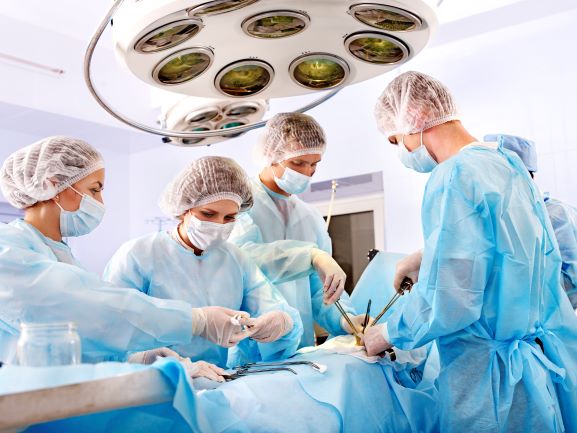 The following are common types of anesthesia errors:
Administering too much of one or more anesthetic drugs
Administering too little of one or more anesthetic drugs
Administering an incorrect anesthesia drug
Delayed delivery of anesthesia
Failure to adequately instruct patients prior to anesthesia
Failure to properly monitor patients while under anesthesia
Failure to conduct a thorough review of patients' medical history
Use of defective medical equipment and devices used to administer anesthesia
What is Anesthesia Awareness?
Anesthesia awareness refers to the rare but frightening phenomenon where a patient becomes conscious during their surgery. This occurrence has been found to cause psychological and emotional trauma both immediately following the surgery and even long-term.
One of the causes of anesthesia awareness can be improper administration of the anesthetic, as well as improper monitoring during surgery. An anesthesia awareness lawsuit can be difficult to prove given the lack of physical damage. However, if you believe you have suffered physical injury as a result of your anesthesia administration, you may have a claim.
Let My Legal Team Fight for You Today!
When you are undergoing surgery, the last thing on your mind is suffering further injury. As a knowledgeable medical malpractice attorney, we can conduct a comprehensive investigation and gather the evidence needed to develop a solid strategy to get the justice you deserve. With millions of dollars recovered on behalf of my Anchorage clients, do not hesitate to contact my firm in order to get started on your anesthesia malpractice case.
Contact us and schedule your free consultation
with an anesthesia errors attorney in Anchorage today.
Recommended Blog Posts for Anesthesia Malpractice
Want more information about anesthesiologist malpractice and how to go about filing a lawsuit? Our anesthesia malpractice lawyers provide additional resources on our blog: